Want to know more about us? Read on….

The team at Complete Concrete Services firmly believes that flexibility is key when providing proactive solutions to our growing number of customers. This is one of the reasons why we can supply up to 100 cubic metres of material when tackling larger projects. However, we are also perfectly capable of handling smaller one-off tasks that require professional solutions.
Furthermore, we can base all delivery dates around the needs of the client in question. This is often necessary when accommodating for the schedules associated with larger projects that may require a bit of logistical innovation. All supply and barrow timings will therefore be adjusted in accordance with your schedule. A representative will always be happy to discuss your options in greater detail.
There may also be times when access issues could exist within a specific location. In this case, Complete Concrete Services offers a host of advanced pumping and boom solutions. Customers can therefore rest assured in the knowledge that deliveries will not present an issue. 
When you're using concrete for the first time, it can be difficult to figure out how much you need. Too much concrete volume can be unnecessarily expensive, and too little can cause delays. Our concrete calculator (UK) solves all your estimation problems and lets you know exactly how much concrete you'll need for your project.
No matter how much ready-mix concrete is needed for concrete slabs, or how much needs to be combined with coarse aggregate, we have a solution for you
Please contact our friendly team to place your order or to discuss your requirements further. They will be happy to assist you with the concrete mix calculator.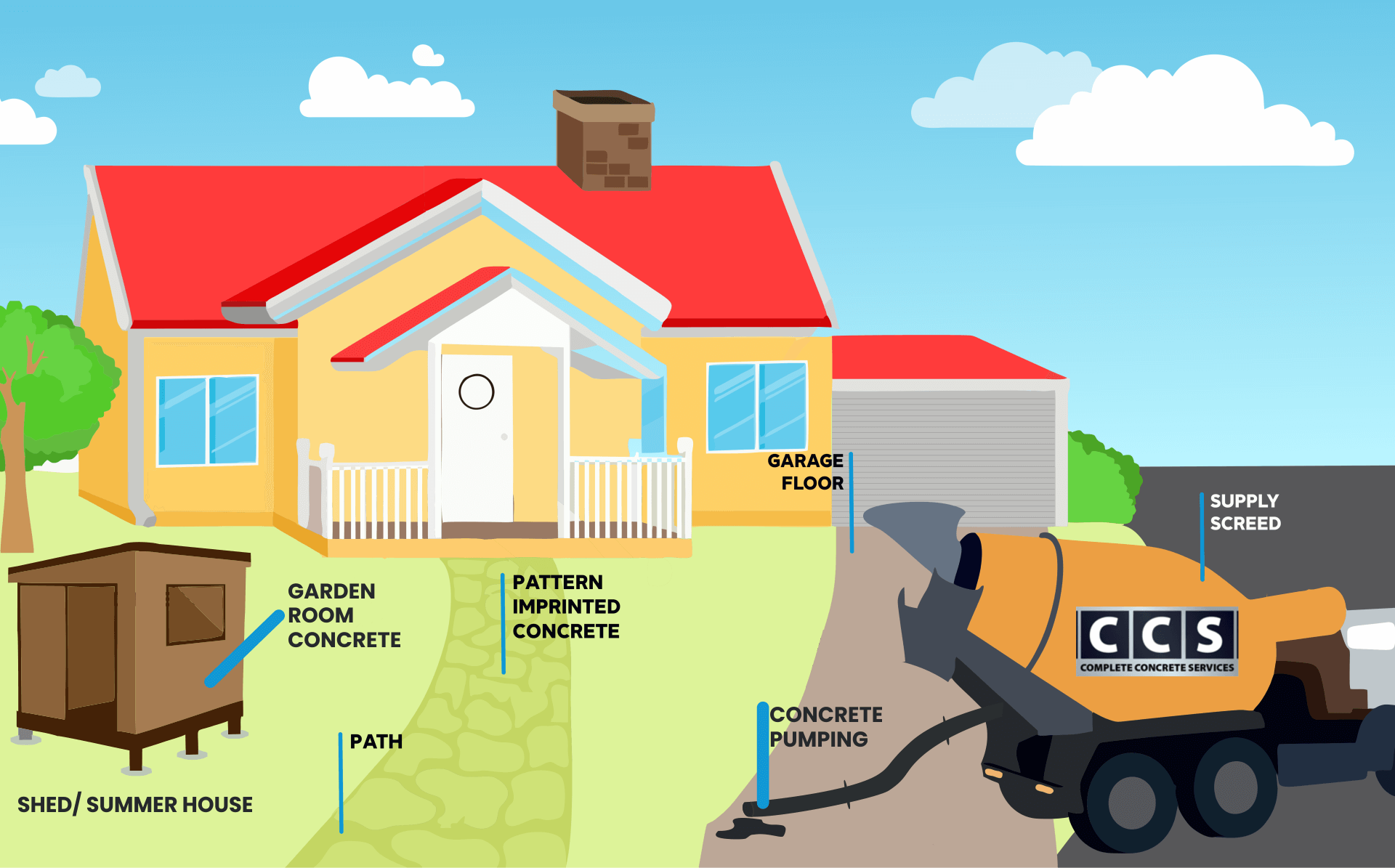 We are happy to offer our concrete delivery solutions to numerous localities throughout South East Essex including:
It is now clear to see why we have enjoyed so much success over the past 20 years. Please contact one of our team members to learn more or to schedule a consultation at your convenience.
What's Our Customer Saying
Contact us today for more information about our services!